Satu Family Demam
Wednesday, December 12, 2018 • December 12, 2018 •
0 comments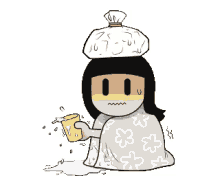 credit:google image
Assalamualaikum dan salam bulan Disember
Sekarang ni dah masuk musim tengkujuh. Dekat Kelantan hujan hampir setiap hari dan agak mencabar nak ambil anak bila masuk musim ni. Yelakan pergerakan agak terbatas bila musim hujan macam ni. Kesihatan pon kena over jaga juga awak.
Nak cerita lah bila dah masuk musim ni, maka demam pun mula menyerang bertubi-tubi. memang dah sinonim bulan Desember dengan demam,batuk dan selsema dengan ilaa. Paling mencabar bila anak dan suami turut demam. Kesian.
Mak-mak jadi hero lah kalau kesayangan dorang demam. Kalau dia sendiri takpe. Kena kuat tak boleh lemah-lemah nanti siapa nak jaga anak dan suami. Gittew. Mithali tak suhaila ni?hahahhaa. gurau aja. bila lagi nak angkat bakul sendiri.
Pecah rekod tahun ni demam seminggu. Nasib baik tak pitam. Plus ilaa stress dengan kerja. ke hulu ke hilir kononnya kuat. Last sekali hambik kau demam sampai tak boleh bangun. Doktor cakap ilaa ada darah rendah.
Makin tua ni banyak pula penyakit datang tapi alhamdulillah Allah masih elakkan benda-benda yang tak baik dan penyakit yang pelik-pelik. Cuma kena jaga kesihatan dan pemakanan jela. InshaAllah semuanya baik-baik sahaja.
Hernia Operation [09.10.2018]
Sunday, October 14, 2018 • October 14, 2018 •
0 comments
09 Oktober 2018
Assalamualaikum
9 Oktober 2018 Selasa di HUSM Aqil selesai minor surgery hernia. Alhamdulillah everything went well walaupun agak keberatan dan sedih tengok keadaan Aqil macam dekat gambar atas ni. Time ni Aqil baru selesai di bedah. selama sejam je operation tu.
pada 8 Oktober 2018 kami diminta pihak HUSM untuk datang warded sehari awal sebelum tarikh pembedahan. waktu tu berat sangat hati nak packing barang dan pergi hospital. bimbang dengan keadaan Aqil lagi dengan trauma dengan doktor dan nurse lagi. macam mana lah nak stay sampai 3 hari.
pagi tu sebelum serah diri di hospital, baba dan atem nak sponsor wad berbayar demi keselesaan Aqil tapi banyak sangat dugaan untuk dapatkan bilik tu. mulanya everything going smoothly. atem mintak tolong kawan dia booking awal-awal bilik tu but once kami sampai di hospital, doktor pakar di wad 2 selatan tak benarkan.
kecewa memang kecewa tapi terpaksa kena redha. hari pertama Aqil dah mula merengek dan meracau. dia dah mula tahu dia sebenarnya berada di hospital. berulang alik asben bawak dia keluar wad supaya tenang. memang dia tak nak langsung duduk atas katil tu. dia dah nampak ramai kelibat doktor dan nurse.
ilaa dah mula risau. macam mana nak stay sampai 3 hari ni if hari pertama dah gagal. beberapa jam lepas tu Aqil dah mula tenang dan boleh duduk bermain-main dengan toys dengan tenang. dah mula ajak papa dia round wad. tapi tiap kali nurse datang ambil tekanan darah dia mula meraung macam kena cocok. aduyaiii anak. sampaikan nurse tu gerun dengan Aqil.
keesokkan harinya adalah hari operation Aqil dan dia orang pertama yang akan dibedah daripada 6 pesakit lain disebabkan dia paling muda. pukul 8.30 nurse minta pakaikan baju surgery untuk standby masuk pukul 9 pagi. masa tu jantung ilaa macam nak tercabut memikirkan anak akan ditoreh dan dibedah orang.
selama sejam dibedah Aqil sedar selepas setengah jam tu. sedih sangat tengok muka dia. tidur lena macam tak perlu pikir masalah bagai. selepas dia sedar, nurse datang untuk masuk wad dan dia macam trauma giler tengok muka doc and nurse. kesian anak mama.hmm
alhamdulillah hari ke tiga dah boleh discharge.walaupun dia masih lagi trauma tak boleh jumpa orang tapi perasaan tu sangat-sangat lega bila dah boleh tidur tempat/rumah sendiri. semoga Aqil kembali sihat seperti biasa dan selera makan makin bertambah. InshaAllah.aamiin
Aqil Sembelit
Sunday, September 16, 2018 • September 16, 2018 •
0 comments
Assalamualaikum and salam 7Muharam
Bulan ni paling banyak cuti kan. Bila nak mula hari pertama bekerja liat semacam je. Curi masa sedikit untuk bercerita tentang baby boy sorang ni. Tepek boleh jadi kenangan untuk diri sendiri.
2 hari lepas Aqil sembelit sambil nangis meraung. maybe sakit sangat. terkejut ilaa najis dia berdarah. patotlah dia meneran sampai nangis-nangis. kita yang tua pun kalau sembelit memang tak boleh nak cakap sakit tu macam mana apatah lagi budak-budak kecil baya Aqil.
ilaa syak kali ni akibat tukar susu. baru je aku puji susu tu ok dengan Aqil. tup-tup jadi pula dah. sekarang ni dengan air pun takut. dulu dia lah orang pertama suka mandi. ni jadi trauma nak masuk bilik air. haii anak, apa yang tak kena sebenarnya.
he's being so clingy dan tak nak berenggang langsung dengan ilaa. mati kutu ilaa dibuatnya. nak makan minum mandi solat semuanya kena cepat dan sekadar sahaja. dia nak cakap dia sakit dia tak pandai sebab dia tak boleh bercakap dengan baik lagi.so menjerit dan menangis jela mampu
satu benda baru dia belajar adalah menangis sambil menjerit macam bersungguh-sungguh gitu. bila dia buat macam tu ilaa jadi panik. seriously macam kenapa ni, all of sudden . ilaa lupaa dah yang anak ilaa ni ada uluran. he can stress in a short time and anytime. aku bukan nak merungut tapi sekadar berkongsi cerita.
2nd day berada di rumah maa dia sembelit kali kedua. waa, again dia meraung dan menangis tanpa henti. banyak kali pikir nak masuk tandas dengan keadaan dia macam tu. aku pon tak boleh handle dengan baik kalau Aqil tak berhenti menangis. papa dia pon tak mampu handle once dah jadi keadaan macam tu.
hanya BF je mampu senyapkan dia. bila dah jadi macam ni husband decide back to previous susu. maybe ni salah satu faktor Aqil sembelit. tak sampai sebulan tukar susu baru dah timbul masalah. plus my baby boy ni CEREWET so banyak benda kena consider.
Alhamdulillah bila balik rumah mil, Aqil kembali ceria dan paling terkejut dia berak banyak sangat dan dia tak meneran pon. Tup-tup tersembur keluar daripada pampers dan yang peliknya najis tu warna oren but after that Aqil kembali ceria macam dia tu legaa sangat-sangat.
Dah tak sembelit dan sakit perut. Smooth. siap boleh bergurau dan berlari-lari dengan atok dia. hari ini 1st day school after long holiday. harap-harap dia ok je dan tak clingy macam di rumah. alhamdulillah Allah tolong mudahkan ilaa bila dia suka school.
orang cakap bila kecil anak ni kerap sakit inshaAllah nanti besar maybe dah kurang kena sakit ke apa kan. InshaAllah. Harap-harap macam tulah. semoga Allah melindungi anakanda kami daripada perkara-perkara yang tidak baik dan kekejaman manusia serta penyakit berbahaya.
aamiin
Anak Clingy
Saturday, August 25, 2018 • August 25, 2018 •
0 comments
Assalamualaikum w.b.t
Salam Aidiladha awak. Dah mula bekerja hari ini setelah 5 hari cuti raya. Raya sakan naa mentang-mentanglah cuti lama kan. Bila lagi nak ambil peluang bercuti bersama-sama keluarga. iye dop? Yang paling best bila anak-anak boleh sama-sama bercuti.
Tetiba nak bercakap pasal anak clingy. Parents out there mesti paham bebeno dengan sikap anak yang quite clingy ni. Me one of them. Anak ilaa kuat sangat meragam lebih-lebih lagi bila berhadapan dengan ramai orang dan suasana bising dan panas. dia cepat sangat clingy tau tak. kesian dia sebab campur dengan sakit uluran dia.
one of saudara asben bagitahu kanak-kanak uluran ni dia mudah stress. Kesian anak mama. Terpaksa tanggung benda-benda macam ni pada usia 1y 8m. next appoinment will be on 16/09 dekat HUSM tapi baru jumpa dr surgery bukan untuk set appoinment surgery. sadis betol nak ikut prosedur sampai makan masa sebulan.
two weeks ago kami pergi kenduri saudara asben. MashaAllah Aqil memang betol-betol meragam. Ilaa terpaksa stay dalam kereta almost 3 jam sebab kesian jugak mertua ilaa. mestilah kena pi jumpa saudara mara sebab nak jumpa dorang bukan senang. masing-masing dah berkeluarga dan tinggal pula jauh bukan satu tempat je.
Ilaa harap sangat small ot untuk uluran Aqil dapat dilakukan dengan segera. Kesian sangat dia kalau sembelit , uluran dia mesti bengkak. Dahlah bila sembelit, dia terus nangis. Kalau ada dengan ilaa 24h takpe ni tak. Bila ada di taska, tak jaga macam kita jaga dan ilaa faham situasi tu. Moga dijauhkan benda-benda yang tak baik berlaku dekat Aqil.
Ilaa takkan avoid majlis kenduri kendara walaupun Aqil clingy tak boleh jumpa ramai orang. Jangan jadikan alasan untuk kita tidak memenuhi undangan orang. nanti terasa melainkan anak kita betol-betul tak sihat dan tidur ke apa ke.Selagi mampu untuk attend, ilaa n asben akan pergi kecuali tempat tu kita tahu memang tidak sesuai untuk si Aqil.
Anak clingy ni dah jadi lumrah alam. Mana ada anak dibesarkan dengan takde perangai nakal ke apa. itu sudah menjadi proses membesarkan budak dan ilaa syukur ilaa dapat merasa nikmat sebagai ibu. Dapat merasa susah senang membesarkan anak. Alhamdulillah untuk semuanya.
harap-harap Allah permudahkan urusan kami untuk small ot Aqil dan kembalikan selera makan Aqil just like kanak-kanak lain. Aamiin
Review :Kapsul Jamu Tradisi
Sunday, August 5, 2018 • August 05, 2018 •
0 comments
Assalamualaikum
Hai-hai beralih arah sekali lagi suhaila. Kita cuba semua tapi janganlah tamak nak ambil semua sekali gus ye. Kali ni ilaa nak share berkenaan dengan Kapsul Jamu Tradisi. Jamu ni ilaa dapatkan daripada mak bidang moden adik ipar ilaa. Baru consume botol kedua. ehem-ehem repeat sebab apa? Nah ni antara kebaikan jamu tradisi ni :
- melancarkan period
- sesuai untuk ibu menyusu/ibu berpantang
- sesuai juga untuk merancang anak
- menambah susu
- tidak panas
Haa, semua tu pengalaman daripada ilaa dan alhamdulillah anak pun tak meragam. Ilaa ni suka mencuba if tak berisiko ok. Kalau berisiko kena tanggung lah sendiri. pandai makan pandai laa tanggung. Harga jamu ni RM35. well spend jugaklah. tak mahal sangat.
50 biji sebotol dan ilaa makan 2 biji sehari selepas breakfast. waktu malam memang tak ambil disebabkan takut terminum coffee.hahhaa. pernah ke macam tu?pernah la kan sebab kita pon coffee lover.
bagi awak yang sedang mencari jamu, sila google or tanya orang yang pakar jugak dalam hal ehwal ubat atau jamu ni. jangan main beli je. lebih-lebih lagi yang ada anak masih menyusu. kang anak pulak yang terkesan dek sifat tidak cakna mama.
ok lah itu sahaja yang ilaa nak share. So, selamat mencuba . Assalamualaikum
Terlebih Suka
Tuesday, July 31, 2018 • July 31, 2018 •
0 comments
school bag Aqil
Assalamualaikum dan selamat petang
Pejam celik pejam celik rupa-rupanya dah 4 bulan Aqil masuk taska. Sedih tinggalkan anak di taska masih ada tapi disebabkan dia sangat-sangat berminat school so takde masalah sepanjang persekolahan. Hepi sangat bila dia boleh adapt dengan cepat environment baru.
Alhamdulillah Allah mudahkan urusan ilaa dan asben. bila dia hepi dengan school, kami sebagai parents pon dah rasa ok bila tinggalkan dia walaupun tiap hari tak sabar nak pergi ambil di taska. excited macam lama berpisah.wuuuu
sedih la kan anak dijaga orang selama 8 jam. kami tawakkal kepada Allah 100%. Semoga Allah melindungi Muhammad Aqil sepanjang berada di school.Semoga dijauhkan penyakit berjangkit dan orang-orang yang tidak baik.
Atleast kami dah tak susahkan ma untuk besarkan cucu. inshaAllah niat baik pasti Allah akan tolong. Dah banyak perubahan pada Aqil . Walaupun dia lambat bercakap tapi dia boleh bergaul dengan kawan-kawan. Bermain dengan baik walaupun suka bersendirian. boleh attach dengan orang pon dah kira baik.
harap-harap bila dia dah besar dia boleh bawa diri dan berdikari. mak ayah mana tak nak yang terbaik untuk anak-anak mereka. betol tak?
Sahabat :Terima Kasih Mek Sayang
Saturday, July 28, 2018 • July 28, 2018 •
0 comments
Assalamualaikum dan gemorning,
Kalau orang tanya berapa ramai kamu punya kawans aku jawab RAMAI,jika orang tanya berapa ramai kamu punya sahabat aku hanya menjawab hanya SEORANG sahaja. Siapakah gerangan sahabat kamu?Dia yang sentiasa ada through my thick and thin.
Since aku dalam Diploma sampai aku anak sorang dia masih bersama-sama aku dan masih nakal macam dulu-dulu. Waktu aku single, dia lah teman tadah air mata dengar masalah dan time aku heppy, dia menjadi telinga pertama yang dengar perkabaran daripada aku.
Dia memang childish dan panas baran tapi aku tak pernah annoying sikit pun. Bahkan dia satu-satunya yang menceriakan hari-hari kita dengan gelak tawa dia yang boleh menggegar dunia *
over pulekk dah
. dia seorang yang happy go luck sebenarnya dan dia seorang yang sangat-sangat intelligent. Kau jangan tipu dia pasal tax dan account. Dia master kott dalam bidang ni.hehhee
Mana kau nak cari orang yang boleh tegur kau, boleh go through together susah senang. banyak jasa dan kebaikan dia buat pada orang sekeliling. especially dalam memberi ilmu. otak dia ni macam scanner kau tau tak. aku pon kagum giler bila lecturer sekali ajar je zapp dia boleh hadam. sekali imbas je.
Biso mek ni biso. kelebihan Allah bagi dekat dia sebab dia banyak buat baik pada orang sekeliling. Tak pernah berkira tapi once orang buat dia marah, meletups laa gunung berapi dia. tak cukup tanah lah ko nak lari.hahaha*
terimbas kenangan lagii
. dia bukan harimau dan tak kan makan orang. trust me.
Dia orang yang paling aku tunggu untuk naik pelamin. sob-sob.sedih pula dah. aku tahu Allah sedang mempersiapkan diri dia dengan jodoh yang paling baik dan sebaik-baik lelaki atas dunia ni. Lambat takpe mek asalkan yang datang itu berkualiti dan paling penting boleh terima mek sepenuhnya dengan ikhlas. betol tak?
aku sayang dia macam family aku sendiri. Yelaaa, lagikan lidah boleh tergigit apatah lagi kita sebagai manusia pasti pernah terasa hati ke apa. Sudah menjadi asam garam la kan benda tu jadi. thank you mek for the friendship till now and inshaAllah doa till Jannah. U noe me better since kita met each other dan dah hampir 9 tahun kan kita bersahabat.
maybe tunggu cukup 10 tahun baru mek jupe jodoh.hahaha. gurau jah.
InshaAllah dun worry yang terbaik selalu hadir lambat. Nak jadi emas permata bukan senang mek, so biarlah si imam mek mencanangkan diri dengan ilmu dunia dan akhirat. Once dah cukup semua tu, he will come to u.
Love u mekk!!
Salah Makan Anak Pula Terkesan
Wednesday, July 11, 2018 • July 11, 2018 •
0 comments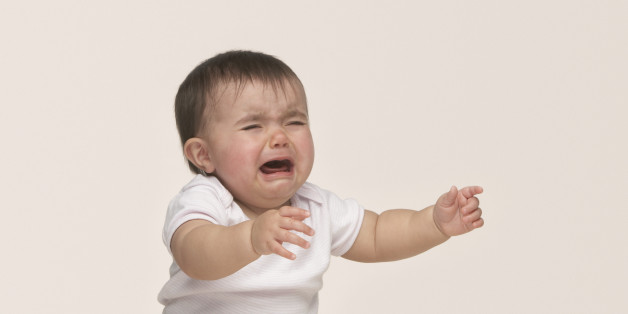 credit : google image
Assalamualaikum dan Salam 28 Syawal
Alhamdulillah berpeluang lagi untuk menulis entri baru kali ni. Musim Syawal ni nak kata sibuk dengan majlis raya tak jugak. Sibuk dengan urusan peribadi.
Al-kisahnya nak cerita tentang Aqil. Baby boy ilaa belum operate lagi hernia dia sebab ilaa decide nak buat lepas raya disebabkan banyak clash dengan kerja-kerja urgent. Nasib lah bila dua-dua kerja macam ni lah gayanya.
Semalam ilaa makan durian dan tak tahu pon yang durian tu agak berbisa untuk orang yang ada hernia. So melantak lah dalam 5 ulas sebelum tidur. Malam tu Aqil ok je . Tidur macam biasa. Tup-tup pukul 1.30 pagi dia mula meragam dan asyik geleng kepala bila tanya nak susu,nak makan biskut and nak tengok robocar poli.
Buka Ruqyah pon tak jalan. Dah hembus surah Kursi pon tak makan saman. Dalam hati ni dah rasa pelik sangat. Kenapa lah dengan anak aku ni. Sapu minyak angin pon tak jalan jugak. Aku mula syak ada kena mengena dengan uluran dia .
Dalam hampir pukul 2 pagi Aqil masih meraung macam kesakitan. Baba datang ketuk pintu sebab dia dah lama dengar Aqil menangis. Terus dia ambil Aqil laung azan sebab ingatkan gangguan. Rupa-rupanya tak.
Seterusnya baba pon buka pampers Aqil tengok tempat uluran dia kembang dan macam Aqil ni sakit sangat tapi tak tahu nak cakap sebab dia hanya cakap bababababa papapapa and maa je. Baba urut tempat uluran dia sambil sendawa banyak keluar angin. Time tu Aqil punya meronta macam kena rasuk.
Menitik air mata ilaa tengok Aqil pandang ilaa. Macam nak bagitahu yang dia sakitt sangat :'(. Ya Allah perasaan bersalah sangat-sangat masa tu. Aqil asyik duk pandang ilaa. Mata dia memang tak pandang pon babatuk dia yang tengah urut dia.
Dalam beberapa minit urut Aqil, perut dia dah mula ok dan tempat kembung dah kembali normal. Masa tu dia mula meraung nak kan ilaa. Kesian sangat tengok dia. Kecil-kecil dah rasa macam-macam kesakitan.
Untuk pengetahuan awak, ilaa dah cuba banyak kali dah rawatan kampung tapi semua tu tak berkesan dekat Aqil. Kadang-kadang hampir give up tapi Allah Maha Mengetahui dan Maha Mengasihi. Dia masih lagi menguji kami suami isteri.
Ilaa dah dapat surat refer daripada pakar untuk buat appoinment dengan HUSM. Harap-harap Allah permudahkan urusan kami dan semoga Aqil kembali sembuh dan aktif macam kanak-kanak lain. Especially selera makan dia.aamiin
Mama Moments : Dugaan Si Kecil
Sunday, June 10, 2018 • June 10, 2018 •
0 comments
credit : google image
Assalamualaikum dan salam 26 Ramadhan.
Kali ini Aqil diuji lagi dengan angin pasang means hernia. Effect dia sangat buat Aqil tak nak makan. Merengek sampai ke hari ni. Tak nak kawan dengan sesiapa if ada ilaa. even dengan atok nenek dia pon tak nak. tengok makanan macam tengok benda aneh.
Sedih sangat-sangat. Ilaa pergi berubat dengan atok kawan ilaa. Dia pesan minta demah dekat hernia Aqil dan doa agar benda tu cepat kecut selain sapu minyak yang tok ayah bagi. Setakat ni hernia tu tak timbul dah tapi Aqil still tak nak makan dan tak kuat sangat menyusu.
Ilaa dan asben memang decide nak operate after raya ni. biarlah semuanya berjalan dgn lancar dan Allah kembalikan selera makan Aqil seperti kanak-kanak lain. Doa kan terbaik untuk Aqil ye kawans.
sekian
Mama Moments : Hernia/Uluran?
image : google
Assalamualaikum dan salam 14 Ramadhan.
Kali ni ilaa nak share pasal hernia ataupun lebih dikenali sebagai uluran. Anak ilaa si Aqil detect hernia ni since dia baby lagi. Ilaa dah bawak jumpa ramai dah orang untuk berubat kampung dan sehingga umur 1 tahun hernia Aqil dah takde.
Bila umur Aqil dah menjangkau 1 tahun 5 bulan tiba-tiba hernia ni timbul balik dan kali ni timbul bengkak di pangkal paha. terkejut sangat tengok bila aqil meneran sebab sembelit, benjolan tu akan timbul. Bila tanya orang tua ilaa, dorang cakap ni uluran dan disebabkan ni lah dia tak selesa dan selalu meragam.
Kes Aqil ni dikenali Hernia Inguinal seperti dalam gambar. Usus terkeluar dan menyebabkan sembelit dan benjolan angin. Selalunya disebabkan gelungan usus, lipatan membran daripada abdomen,ovari atau salur falopian yang tertonjol masuk ke bahagian pangkal paha.
Aqil akan selalu membuang biasanya 3 hari sekali dan semalam paling teruk sebab najis keluar berketul-ketul sekali dengan titik-titik darah. Kesian sangat dengan Aqil. Makin kuat meneran makin kuat benjolan hernia tu. Kali ni ilaa tekad nak kena operate
Kalau tak,kesian Aqil kena tanggung sakit tu sorang-sorang. Dahlaa tak makan nasi, bergantung kepada susu 100%. Keropok ikan dan baby bite tu memang makanan harian. Patutla perut si Aqil buncit. Kentut jarang-jarang apatah lagi membuang.
Ni maybe salah satu sebab Aqil tak nak makan. Angin dalam badan dan uluran menyebabkan selera makan Aqil 0. Sedihnya Ya Allah. Harap Aqil dilindungi daripada perkara-perkara yang tidak baik dan kembali sihat seperti sedia kala dan membuka selera Aqil seperti budak normal yang lain.


Welcome to my blog . Please navigate around happily. And follow me if you like to ;> Don't forget to leave your footsteps so I can visit you back ;3 bold italic underline strike



Diary About Link Stuff


Put your cbox code here ! :)
< Template By: Umi Humaira
Big helped: Wana
Owner: IlaaSuhailaa