MIL and FIL
Monday, March 21, 2016 • March 21, 2016 •
0 comments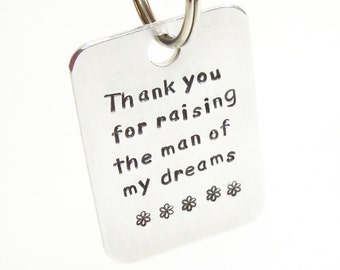 Assalamualaikum..
Alhamdulillah. selesai sudah majlis resepsi dan bertandang ilaa. segalanya Allah permudahkan daripada mula sampai akhir. terima kasih kepada sahabat handai dan rombongan officemate yang sudi hadir satu bas ke majlis ilaa. teruja dan hepi sangat-sangat sebab dorang sanggup datang beramai-ramai. syukurrr
benarlah janji Allah, orang kahwin ni rezekinya murah. tak kira lah dari segi kewangan mahupun urusan harian kita. janji kita kena jaga hubungan dengan Allah. never lupa Allah lebih-lebih lagi bila kita dah senang. ingat, kesenangan itu kadang-kadang merupakan ujian. reward juga kepada kita tetapi kena beringat okey.
dah lari jauh tajuk entri ilaa. hehehehe..mother in law (mother in law) and fil (father in law). mulanya tak tahu jugak istilah mil and fil. belambak caption tu ilaa jumpa dalam ig. demmm, akhirnya tahu jugak. tak up to date sangat. its ok. back to our main point. berkaitan dengan keluarga mertua. syukur Ya Allah dikurniakan keluarga kedua yang baik sangat. caring dan baik hati.
dulu ilaa selalu je banyak dengar masalah dengan mertua. itu tak kena ini tak kena. fuhh, sampai terpikir berjuta kali nak kahwin pastu masuk family orang ni. dun judge people by their story ok. kenal dulu orang tu baru lah boleh nak komen ke apa. nanti tak pasai kita tak boleh adapt dengan mertua sendiri. lain orang lain jalan ceritanya.
ilaa ni kira beruntung sebab family mertua alhamdulillah baik sangat walaupun dorang biasa mengamalkan kehidupan yang berprotokol. maksudnya keluarga ada disiplin dan tatatertib. tak main redah je. penuh adab dan sopan santun. takdelah sampai macam kena sembah raja plak. jangan pikir jauh sangat plak.heee.. ilaa pon slow-slow boleh adapt dengan keluarga dorang walaupun ada shy-shy cat lagi. ahak!

InshaAllah i'll try to be anak dan menantu yang baik to ma abah and mama baba.
p/s : thank you mama baba coz sudi accept ilaa to be part of your family. thank you husband for everything.


Welcome to my blog . Please navigate around happily. And follow me if you like to ;> Don't forget to leave your footsteps so I can visit you back ;3 bold italic underline strike



Diary About Link Stuff


Put your cbox code here ! :)
< Template By: Umi Humaira
Big helped: Wana
Owner: IlaaSuhailaa