Waiting Is a Mistake?
Wednesday, August 5, 2015 • August 05, 2015 •
0 comments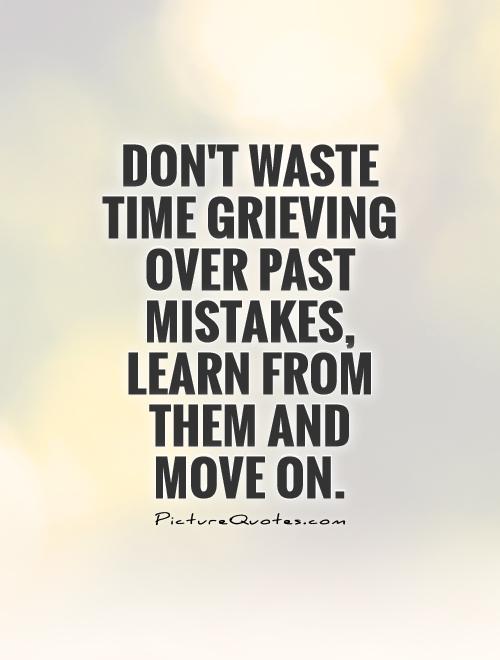 Thank You FP!
Sunday, August 2, 2015 • August 02, 2015 •
2 comments
Assalamualaikum and selamat pagi.
Sepatutnye semalam dah buat entri berbunga tapi disebabkan sibuk tahap gaban. So, nak berceloteh pagi ni. Alang-alang dah mula menaip dan curik sedikit masa, so sudi2 lah pinjamkan mata awak untuk baca ni. Ilaa punya penulisan tak setanding writers yang bijak pandai . Do not judge me over to the top ok awak. *
panjanglah pulak intro aku
. Yang mana jadi silent reader, ilaa ucapkan terima kasih sebab sudi baca blog merepek ilaa ni. Ini bukan blog berilmu. Sekadar cerita kosong. Second diary for me but not really personal to awak baca.
Bila sebut je perempuan, awak dah boleh agak dah perangai dorang macam mana. Kebudak-budakan, manja tak bertempat, sensitif. Even though dorang dah bergelar isteri, mak. Allah dah lahirkan wanita memang macam tu. Jadi, siapa yang layak membentuk dan corakkan mereka ke arah lebih baik kalau bukan si tulang rusuk mereka. *lagi intro yang takde kaetan dgn entri. Ilaa one of them yang punya perangai quite kebudakan.
Alhamdulillah. Sepanjang ilaa kenal insan bergelar kawan dan seorang lelaki, tak pernah pon ilaa jumpe FP just like him. Kenapa?apa yang istimewa dia di mata ilaa?haa, baca lagi apa yang ilaa karang ni. FP not like others lelaki ilaa kenal. Lain memang lain. So much things I can't describe nanti korang muntah hijau. Let me story a lil attitude and sikap seorang yang matang yang buat ilaa kagum dekat bakal pemimpin to someone. InshaAllah.
FP ni seorang yang lawak macam orang lain. Rare pasal dia di mata ilaa bila dia melontarkan pendapat dan berkongsi idea what should we do or what should we avoid. Dia seorang yang kaki google jugak. I means segala fakta kita tanya, dia tak main hantam melainkan time dia giler2. Dia boleh menerima our opinion walaupun kadang-kadang tak masuk akal. He shows the best manner if kita bagi opinion yang salah. He wouldn't blame me directly. Get me?
FP ni salah seorang yang tegas jugak. Boleh nampak tegas dia ni time kerja. Satu benda yang ilaa respect pasal dia adalah dia seorang yang always tenang bila ada masalah. Tak kalut tak cepat melatah. Boleh decide keputusan dengan tenang.Dia jugak takkan sesekali buat kita stress. Thats why ilaa suka share masalah dengan dia. Masa tu lawak giler dia dah tahap entah pape. Kite punye tahan tak nak gelak, boleh gelak terbahak-bahak. Hope one day, he will be my second man to take care of me for my entire life. *fuhh. mohon jangan koma.
Thanx FP for everything. for trusting me a lot. for helping me in whatever situation. for giving me a big hope to continue our bussines and also for present in my life as a partner also friend. FP ni if ilaa sakit, tunggu jela kena paksa makan ubat atau pi klinik. If kite still degil nak pi klinik, haa tunggu jelaa dia datang rumah bawak ubat. *
pengsan terkejut

.
He will do anything to me as long as ilaa sihat. Alhamdulillah. walaupun orang cakap kita akan tahu perangai sebenar pasangan kita after nikah, tapi tak semua benda tu kite kena percaya kan. Kite sendiri boleh nilai dia ikhlas or tak. Dia berlakon ke apa ke
*yakinlah sangat.
Doakan yang terbaik ok.
Thanx FP for teach me to be someone new. my means I've learnt a lot of ilmu from him. Tak kiralah dari segi papepon. Tiap perkataan adalah pelajaran baru bagi ilaa. Bukan hanya omongan kosong. Bile keluar, kami akan adakan discussion untuk majukan lagi our Biz. Bukan buang masa sia-sia je sayang.hiks. Yang paling terharu ni I just got melting dengan caption instagram FP. Thanx for use FP for me too. sweet to daa max!ouch!gedik! 2nd year celebrate birthday. 1st year belom kenal rapat lagi.
by da way, asyik memuji je dia. kang ada yang borink. papepon, syukur FP hadir dlm hidup ilaa sebab dia da banyak buat ilaa berubah. dari segi kekeluargaan, hubungan kawan dan jugak sekelip mata boleh jadi food hunter dengan FP nih. tak perasan semua tu berubah dalam sekelip mata. fuhh, mohon awak tak baca sebab saya tahu awak bukan kaki blog tapi kaki movie.hahaha.
kbai!tq for reading this awak ^__^


Welcome to my blog . Please navigate around happily. And follow me if you like to ;> Don't forget to leave your footsteps so I can visit you back ;3 bold italic underline strike



Diary About Link Stuff


Put your cbox code here ! :)
< Template By: Umi Humaira
Big helped: Wana
Owner: IlaaSuhailaa