Sekali Lagi Diuji
Wednesday, November 26, 2014 • November 26, 2014 •
0 comments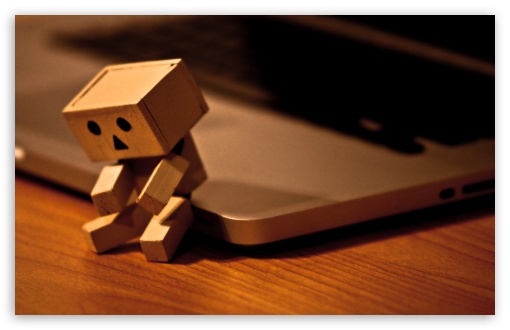 benarlah kata orang bijak pandai. rebutlah 5 perkara sebelum 5 perkara. apa 5 perkara tu?
4. Lapang sebelum sempit.
kesemua 5 perkara nampak temeh tapi bila dah hilang salah satu, Ya Allah, Tuhan saja tahu perit dan pedihnya nak tanggung. masa kita sihat ni tolonglah syukur dengan nikmat kurnia kesihatan yang Allah bagi. please jangan abai kesihatan diri dan tubuh badan. cer pikir, kalau kita tak sihat, boleh ke kita buat kerja dengan baik?maunye hilang fokus. iye dop?
Paling ilaa agak terasa sekarang adalah lapang sebelum sempit. if kerja takde sangat, siap counting lagi masa dekat jam dinding tu. once dah ada kerja, masyaAllah tak nyempat nak bernyawa pom hado*

umpama je tu

. sesungguhnya manusia dalam kerugian if buang dengan gitu je masa tanpa membuat aktiviti berfaedah.
sekarang ni quite busy sampai makan pom tak dang. fuuhh, boleh kurus la ai macam ni.*

target diet cara salah

. yang tak nyempat makan tu ilaa tak kesah tapi yang ilaa kesah if demam teruk macam sekarang. kena pura-pura sihat depan orang. walhal dah tak larat nk angkat badan sendiri. itu namanya ujian. iye dop?
kali ni 3 serangkai sakit tu. demam + batuk + selsema. fuhhh, terbaik sangat kan. ilaa ni susah nak demam. bila dah demam, 3 serangkai tulah akan datang. macam mano ni?makan ubat dan tidoo.waaa, bestnye tidooo. merapu je kan.
btw, ilaa harap Konvokesyen UMK kali ke-4 ni berjalan dengan lancar. ini adalah kali ke-2 penglibatan dalam konvokesyen. hepy sebab jumpa ramai kawan.hahahhaha
Membenci Tanpa Kata
Sunday, November 23, 2014 • November 23, 2014 •
0 comments
Assalamualaikum dan selamat pagi..
rasa-rasanya dah berhabuk dah blog ni. mana tak nya, baru je nak update blog, ada je kerja. aissh, nak sekeh je kepala orang yang ganggu ilaa ni.*

jangann maraahh naaa

.

ilaa baru perasan lah yang blog ilaa ni makin lama makin jadi blog jiwang dan tempat luah perasaan.errrrr, takpe kan sayang. selagi mana ilaa tak buat hal tak buat kecoh dan tak buat fitnah.
Cer jeling jap title post ilaa. haaa tuu diaaa nak habaq maii. Membenci tanpa kata walhal dalam hati rindu bagaikan nak rak. semua manusia ada ego semua manusia wajib ada perasaan sayang dan semua itu tak salah dan tak berdosa. ego biar bertempat begitu juga sayang. biar kena pada cara jangan sampai diri sendiri terluka.ewahh!
ilaa mengaku kadang-kadang dengan kawan or dengan orang yang kita sayang, tetibe boleh jadi benci. tetiba jugak boleh jadi sayang. lumrah pada sifat perempuan yang hatinya sangat sensitif dan lembut. pantang dicuit iols nak bagitahu.

tipulah kalau diri sendiri tak nak disayangi tak nak diambil berat. tipuu booo tipuuu! kan dah jadi macam budak-budak tuu.
korang, ubat untuk hati paling sukar diubati. once dah terluka sukar nak sembuh seperti mana yang asal. bak kata pepatah,kaca yang retak takkan kembali kepada bentuk yang asal walaupun dicantum semula. kat luar nampak okey kat dalam?tak siapa tahu. pedih, sakit dan macam-macamlah. oleh itu, do find the right person to give your heart. salah tempat binasa lah jawapannya.
sekian..


Welcome to my blog . Please navigate around happily. And follow me if you like to ;> Don't forget to leave your footsteps so I can visit you back ;3 bold italic underline strike



Diary About Link Stuff


Put your cbox code here ! :)
< Template By: Umi Humaira
Big helped: Wana
Owner: IlaaSuhailaa